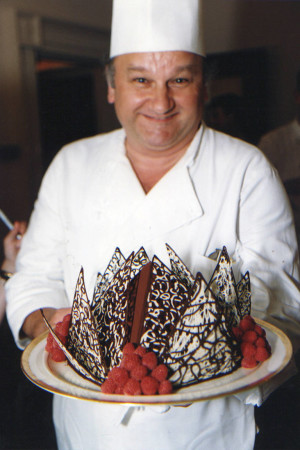 Welcome
I am very proud to be able to share with you in words and pictures the amazing journey that has been my life and career.
From my beginning as a young baker's apprentice in France to the grandeur of London; from the shores of Bermuda to the steps of the White House, I have had the privilege of serving my sweet creations to hundreds of thousands of guests from around the world.
I hope you will enjoy spending time on my website looking at pictures and reading a bit about U.S. Presidential history and life at the White House. To those of you who have followed my career since my first days in the White House, I thank you for your support and know you will enjoy looking through my gallery and reminiscing as much as I do. To all those aspiring pastry chefs out there, I hope my work and my career continue to inspire you in yours – what a wonderful industry we are gifted to work in! Whether I am at a book signing in Texas, giving a motivational speech in Washington, DC or teaching classes at a nearby culinary school, I always make time for my audience and hope to see each of you in a nearby crowd soon!
And finally to any of you who are looking for something extra special, maybe a new way to engage your audience, perhaps raise money for your favorite charity – I hope you'll take a look at my different offerings and contact me about being part of your next event. Be sure to sign up for my monthly newsletter and also to send your thoughts and ideas to [email protected]. I always enjoy hearing from you!